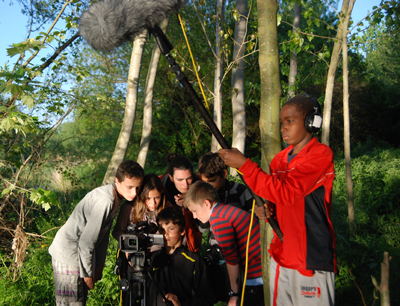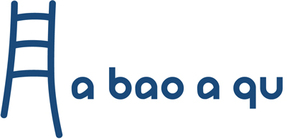 A Bao A Qu is a not for profit cultural organisation which develops projects which link culture, art and education. Founded in 2004, A Bao A Qu promotes creativity by placing arts professionals in schools with the aim of creating strong, sustainable links between young people and culture, art and most significantly, with cinema.
The organisation started its journey with Cinema en Curs in 2005 (www.cinemaencurs.org). Since its inception it has also ran other projects which allow the discovery of the art, such as photography courses and the placement of creative artists in residence in schools in Barcelona, and of cinema. Teacher training is one of the priorities of the organisation.
Cinema en Curs has, since its inception, worked with le Cinéma, cent ans de jeunesse, with several groups taking part in the project each year. Founded in 2005, Cinema en Curs is an pedagogical program both of and with cinema which operates to two principal objectives:
To encourage active engagement and discovery of cinema children and young people. To allow them to develop as critical, knowledgeable spectators, with curiosity and awareness of the diversity of forms of cinematic work, especially the work of European and International film makers.
To explore all educational potential offered by the practice of watching and making film across all the years of school life.
Working closely with Cinema en curs, A Bao A Qu also directs, and participates, in European projects promoting approaches to teaching film.
Moving Cinema – Approaches, strategies and tools for the active discovery of European Auteur Cinema for young people. (Since 2014-15)
European Framework for Film Education (2014-2015)
Grundtvig - Development and implementation of audiovisual teaching methodologies for adult educators (2013-2015).
Comenius Regio – Discovering and building on local and European heritage through the creation of audiovisual materials. (2012 – 2014).
Núria Aidelman / Laia Colell
A Bao A Qu – abaoaqu@abaoaqu.org
c. Rambla del Prat 21, 1r 1a - 08012 Barcelone
Tél. (0034) 285 31 81 / (0034) 626 367 394