This project follows on from the Framework for Film Education (see below) and has already taken part in CCAJ. It brings together experts from across 14 European countries.
Aim: To gather together educational resources form partner organisations in the creation of a MOOC (Massive Open Online Course).
Project partners: British Film Institue (UK), Danish Film Institute (Denmark), Vision Kino (Germany), and film based cultural organisations in Slovenia, Roumania, Greece, Estonia, EFAD Hungary, Italy (Cineteca di Bologna), Lituania, the Czech Republic, Portugal and Spain.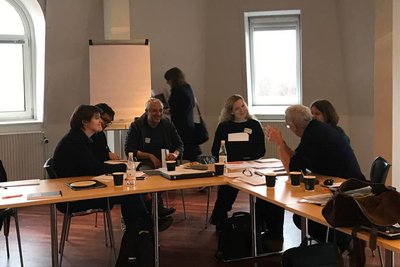 Aim: To bring together a group of experts to draw up a map of artistic education across Europe in 2014 /15, drawing on shared experiences and the identification of common objectives in the delivery of moving image education.
Countries involved: France (Cinémathèque française/Cinéma, cent ans de jeunesse), Denmark, Sweden, Poland, Austria, UK, Portugal, Italy, Spain, Hungary, Lituania, Roumania, Greece, Cyprus, Germany, the Czech Republique, Slovenia.